ALM Mobile Imaging - Ultra Sound Services
Our ultrasound imaging service includes cardiac, general, and vascular imaging with state-of-the-art equipment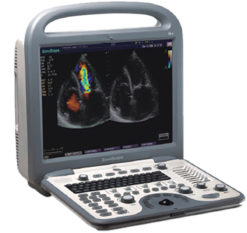 Cardiac

2D and 3D Echo
Stress Echo
TEE

Vascular

Complete Carotid Imaging
Upper and lower Venous Imaging
Upper and Lower Arterial Imaging
Segmental Pressures

General

Complete Abdominal Imaging
Complete Obstetrical and Gynecological Imaging
What our mobile package includes

1.
Latest advanced Equipment
2.
Registered Technologists
3.
Onsite board certified cardiologists, if needed to monitor and interpret results
4.
All necessary medical supplies

ALM Mobile Imaging offers 4 flexible options

1.
LEASE our state of the art equipments along with trained and certified staff and receive full reimbursement from most private Insurances.
2.
RENT your office space to us and receive a check each month while leaving all logistic and billing hassles to our professionals.
3.
RENT our equipment and staff to fulfill short or long term capacity shortage needs at hospitals, imaging centers or private practices.
4.
BUY our equipment and utilize our staffing solutions to hire certified professionals to enhance your practice income.
© 2012 ALM Mobile Imaging - 822 Eagle Drive, Bensenville, Illinois, 60106
Ph: (800) 781-1938 Fax: (800) 781-1938 Email: info@almmobileimaging.com